Huge assembly lines are organized three times a year, to pack diaper bags full of baby necessities and distribute these bags throughout eastern Nebraska & western Iowa. A sincere thank you to Duchesne Academy which hosted our latest assembly.  Students and volunteers teamed up to pack thousands of items into 500 layettes.  After the packing, the bags went to a hallway holding zone.  On this day, volunteers delivered the layettes to 14 different agencies.  One batch went as far as Lincoln to St. Gianna's Women's Home. In a year, we will give away our bags to dozens and dozens of agencies.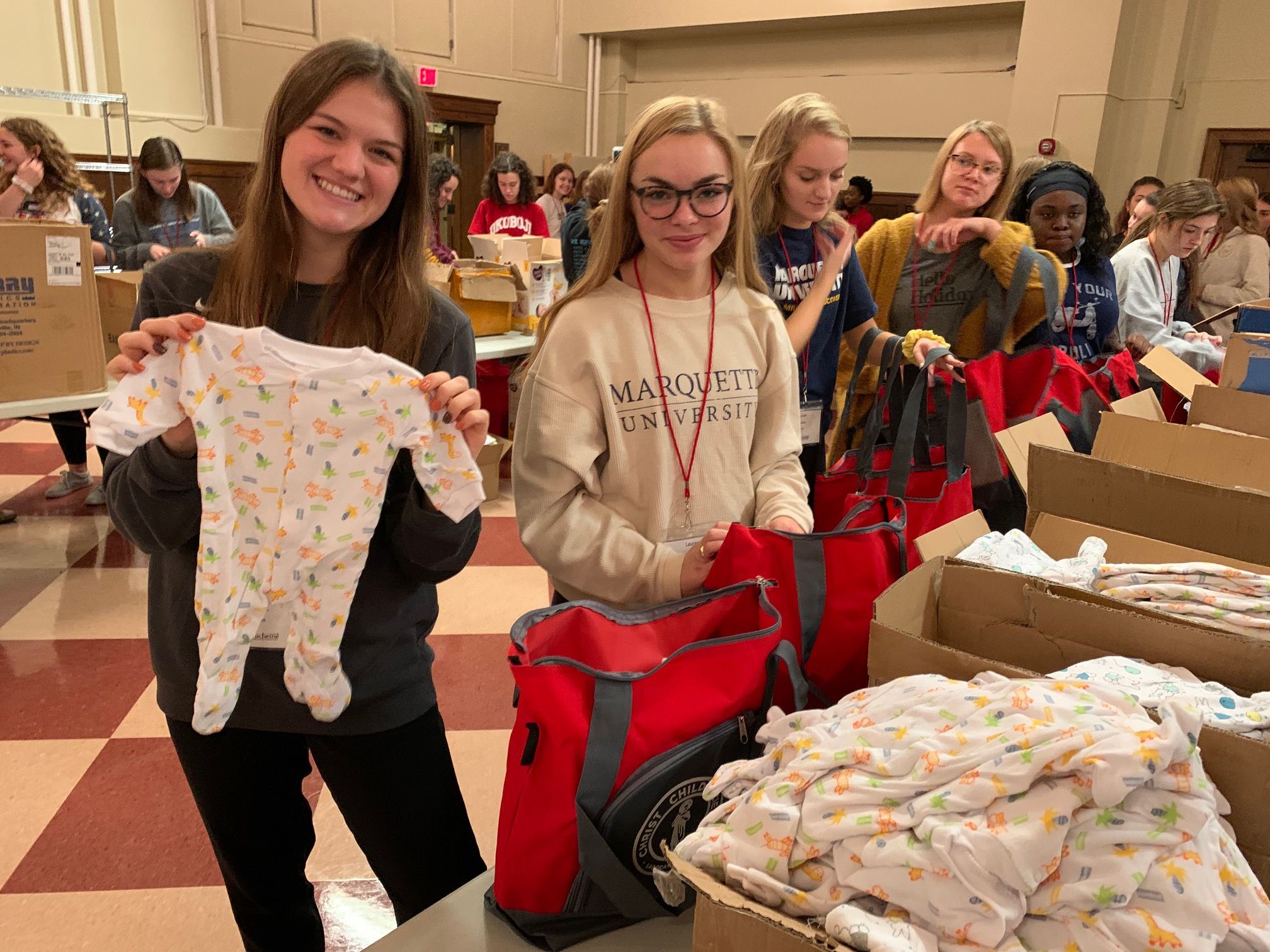 First, we assemble 500 layettes!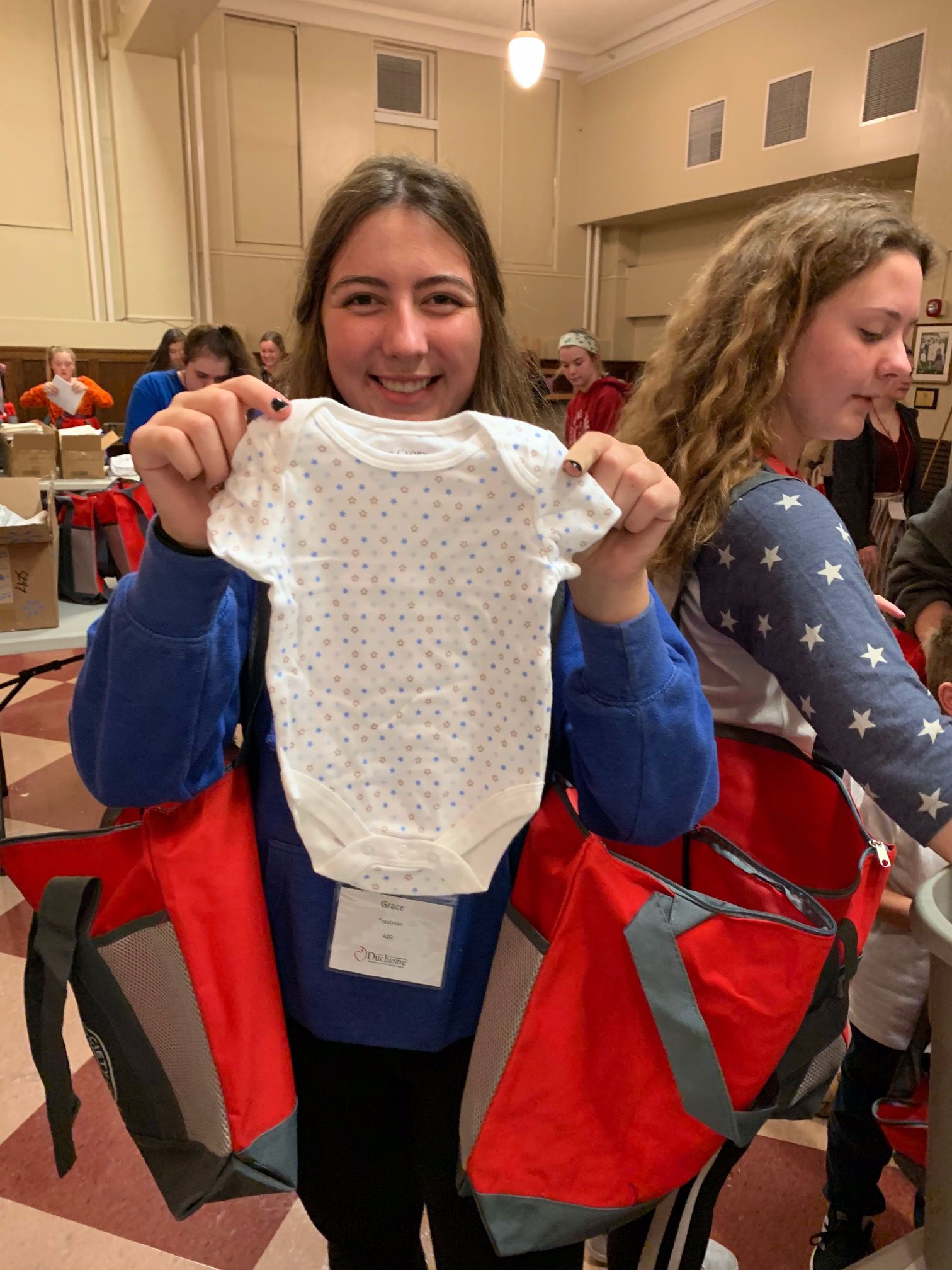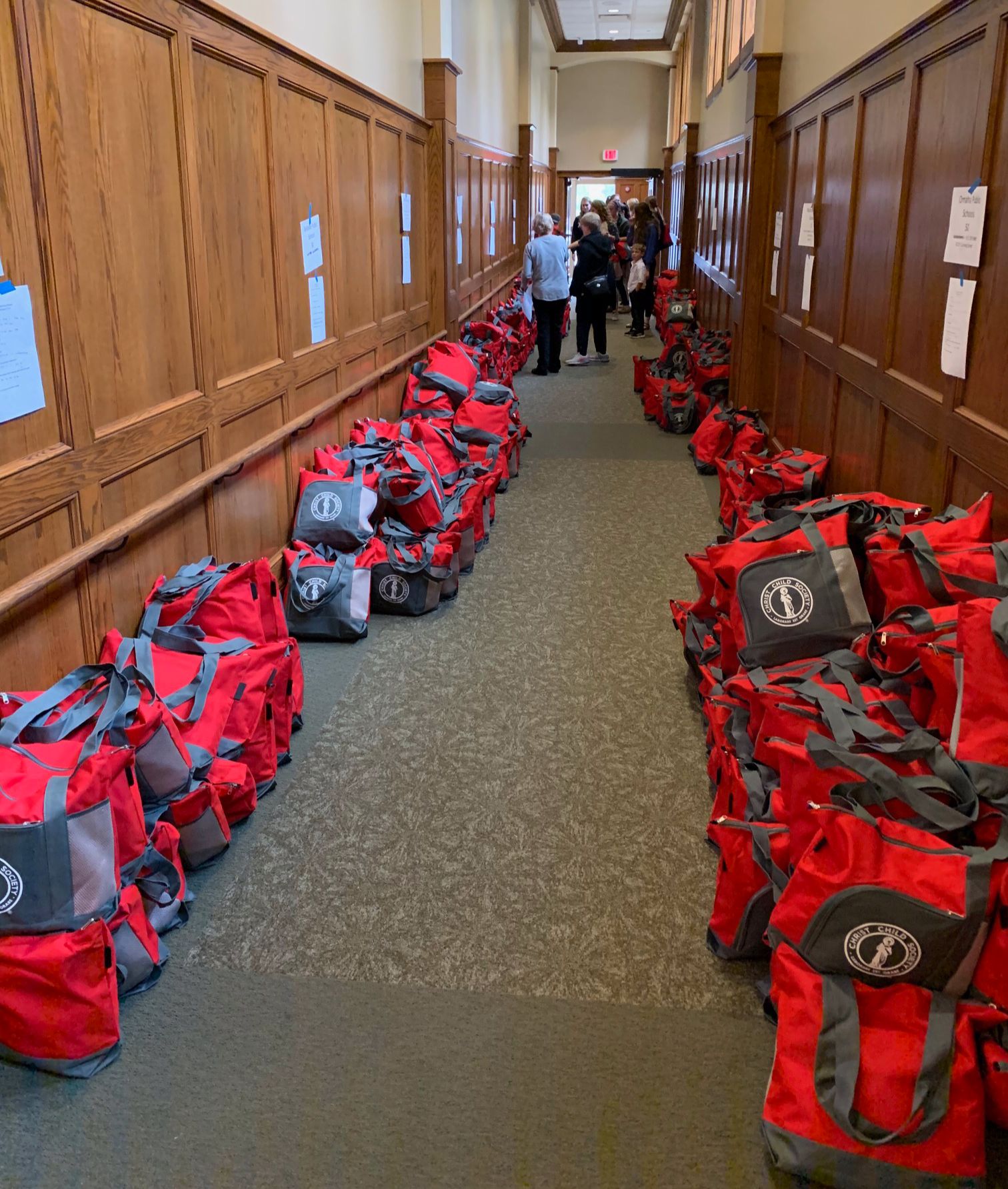 For this distribution, the layettes have been delivered to 14 metro area organizations, plus one new stop in Lincoln, the St. Gianna's Women's Center.