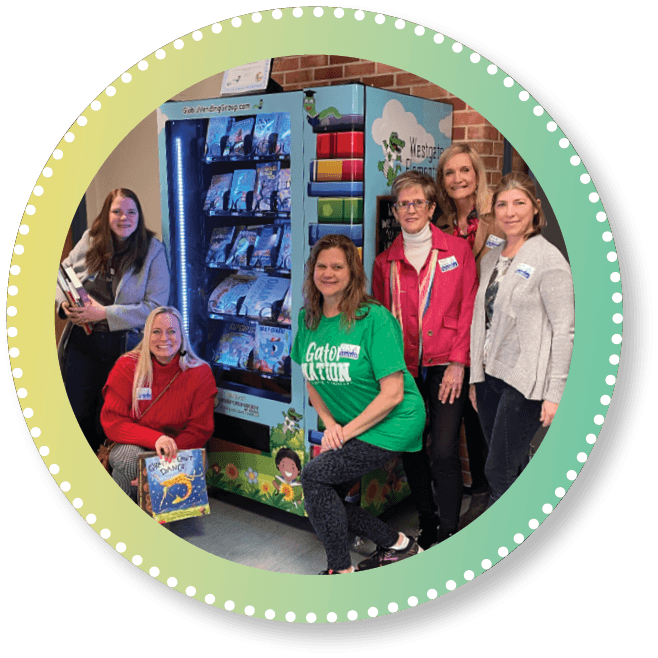 The Christ Child Society was born out of the desire of one woman, Mary Virginia Merrick, to serve poor children in her community. One of Mary's early actions was to open a library. Mary understood in 1887 that reading is an essential skill that enhances education and creates opportunity. This remains true today.
To bolster reading skills, Christ Child Omaha kicked off a pilot literacy program in January. A brightly colored vending machine filled with books was installed at Westgate Elementary School. Students can earn shiny gold tokens to "purchase" a book. Many students only have access to books at the school library. The hope is that owning their own books will buoy their desire to read and improve reading skills.
In addition, volunteers from the C'est L'Amour auxiliary will host reading events at the school. Nine women read to classrooms in March and are anxious to return. Read alouds are fun for the students and volunteers, creating a shared experience and building important skills like vocabulary, comprehension and memory. Stories are powerful and Christ Child Omaha is delighted to promote reading for young learners in our community.